About
Who we are
The name of our practice captures the essence of what we do. We bring together diverse areas of expertise and disparate stakeholder positions to develop comprehensive approaches to organizational issues and opportunities. We work in partnership with our clients to develop solutions that fit their needs, situation and culture.
Because we are grounded in multiple areas, we do not lose track of the connection between ideas generated in strategic planning and implications for operational or physical implementation. Because of our seamless integration of expertise, we offer recommendations that are developed and evaluated fully and comprehensively.
Synthesis Partnership assembles a customized team of experienced specialists as required for each specific project. All projects are guided personally by Synthesis Partnership founder, Samuel B. Frank.
Partners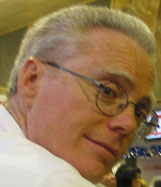 Samuel B. Frank, Principal, founded Synthesis Partnership in 1995 to bring the values and insights of academia together with the tools of the corporate world, and focus them on the analysis, planning, and implementation needs of non-profit organizations. From 1992 to 1994 he was Director of Architecture and Design at Corning Incorporated, with responsibility for architecture, graphic design and exhibit design, and entrepreneurial product development. From 1988 to 1992 he served as Dean of Architecture and Design at Rhode Island School of Design, where he had taught since 1981.
In addition to professional experience in management and planning (strategic, business, and physical), Mr. Frank has served on governing boards of a wide variety of non-profit organizations. He has lectured on planning, cross-disciplinary interaction, and design effectiveness at national conferences, universities, and institutions such as the Cooper Hewitt Museum and the Museum of Modern Art in New York. Mr. Frank was educated in English literature at Princeton University, architecture at Harvard University, and architectural history, theory and criticism at the Massachusetts Institute of Technology.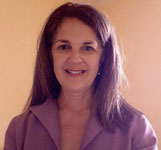 Bonnie Glickman has experience as an educator, counselor, school founder, business manager, and development director. She co-founded and administered Options II High School in Montreal, which won the Canadian Broadcasting Company's award for educational excellence. She focuses on projects in education and community based organizations, serves as a facilitator for planning meetings and conducts individual and group interviews. She was educated at McGill University and the University of Vermont.
Associates
Randall Reaves is an architect and attorney with twenty-five years of experience in both the private and public sectors. He has served as an attorney for The University of Texas System, where he counseled central facilities planners, component institution business officers and physical plant directors. He initiated an effort to create innovative construction and purchasing methods for higher education in Texas, and advised legislators on drafting the resultant legislation. He has been a speaker on real estate, land use, contracting, purchasing, and construction issues for higher education at association and bar meetings. Mr. Reaves received his undergraduate and professional architectural degrees at Rice University in Houston, and his law degree from the University of Houston.
What Differentiates Us
Your questions help us to understand how to address your needs. Our answers may clarify how we can add value to your institution. If the questions and answers below do not speak to your issues, please submit a question of your own. We will answer you directly, and, if it seems of broad interest, we'll post an edited version of the exchange on this page.
What differentiates Synthesis Partnership from other consultants?
Synthesis Partnership integrates some commonly available services (strategic business and facility planning) with analysis and planning not easily found elsewhere (strategic identity and facility strategy, real-time financial modeling, guidance in cost-effective selection of other professionals). We begin by listening carefully to our clients. We determine the exact set of services required, and provide them in a comprehensive, integrated package. As a result, we sharply reduce the risk of costly misdirection, we build consensus among staff and governing board, and we facilitate results that can be truly transformational in their reflection of mission and identity.
Some of our clients have hired us to deal with an impending crisis or to start a new venture. Others have simply asked us to help them to a new level of success. Most have thought of our services as essential preparation for a fundraising effort (often at a level unprecedented for the organization). All have found that our services have brought them significant unanticipated benefits in assuring the primacy and success of their mission.
Basically, you're just strategic planners, right?
No. Strategic planning is often quite formulaic. When we guide traditional strategic planning exercises, we design the process with our clients to respond to their needs and culture.
Most organizations are either committed to a regular, ongoing multi-year strategic planning cycle, or they have not done much planning at all. For the former category, our work can build on a new or recent internally-produced strategic plan. For the latter we can provide an effective introduction to planning, either through a guided strategic planning process or through a thorough strategic analysis, supported by business or facility analysis and planning studies as required, and then help to shape a clear and achievable implementation plan.
We simply need more space. Why shouldn't we just hire an architect?
If you have a small, well-defined building project that you need someone to design, there are no issues of identity or image involved, and you know whom to hire, by all means go directly to hiring an architect. Construction, however, is usually the most expensive solution to a problem. At Synthesis Partnership we have found that we can, on occasion, avoid construction entirely by re-defining the problem, or substantially change the nature of what is to be built by reexamining strategies, needs, existing resources, and opportunities.
When construction is indicated, we provide our clients with assistance not only in quantitative programming, but qualitative explorations of the institution's identity and values.
With thorough preparation and project definition, architect selection, and development of a client-favorable contract we can improve quality while reducing risk, cost, and stress.
Don't graphic design firms do a good job with institutional identity projects?
A graphic design firm can create the visual expression of institutional brand identity. However, that is neither the beginning nor the end of the story.
We distinguish three phases in the development of a meaningful institutional identity program: identity concept, identity plan, and representation of identity. Even the best design firms rarely are prepared to address the first-and most critical-phase. Our strategic analysis shapes new perspectives in institutional self-awareness and determines the content and messages that the institution can most advantageously convey through expressions of brand identity.
Couldn't we just as well go to a business consultant for business planning and financial modeling?
If you are committed to a simple extension of your operations and just need to project and evaluate the financial implications or develop a straightforward marketing plan, a business consultant may be just the right place to go. If your business issues are tied up with considerations of governance, strategy, identity, facilities, or fundraising, however, independent exploration of business planning alone may not get at the critical issues. Our approach through integrated planning keeps business planning connected to program content. And we have extraordinary, real-time dynamic financial modeling tools that can transform your decision-making processes, helping you to avoid missed opportunities and expensive mistakes.
Workshops and Presentations
Wednesday Webinars

For seven and a half years we hosted free educational and professional development offerings for trustees and staff of nonprofit organizations. Over that time we reached over 50,000 attendees around the world with presentations from hundreds of presenters. Initially known simply as Nonprofit Webinars, the webinar series was gathered into a broader base of nonprofit resources, 4Good. 4Good has refreshed its offerings for nonprofits, including a new series of webinars.

We have been invited by a variety of organizations to offer workshops and presentations on strategy and planning, including:

Strategic Planning and Organizational Development
Massachusetts Nonprofit Network
National Association of Independent Schools
Nonprofit Net
(re) Making a Museum
New England Museum Association
The Case for Integrated Planning
National Association of Independent Schools
Strategic Planning and Facility Planning
CFO/Arts Conference
Association of Governing Boards of Universities and Colleges
National Association of Independent Schools
Nonprofit Institute
Integrated Planning and Financial Modeling
National Association of Independent Schools
Eastern Association of College and University Business Officers
How our clients see us
Most of our clients come to us with specific, narrowly defined problems. In almost every case we have helped them to articulate more fundamental questions and to formulate more comprehensive plans and programs in response. One gratifying measure of our success is that many of our clients have returned to us for additional assistance after we have completed the initial assignment. Here is what a few of our clients have to say about our work.
Brown Medical School Working with Synthesis Partnership helped us delineate the contours of what had been a very broadly conceived problem. By asking questions, they guided us to a clearer definition of what exactly we wanted to accomplish by creating a visual identity. Their proposed solutions were as succinct and practical as they were thoughtful and well founded. Sarah Baldwin-Beneich, Director of Communications, Office of Advancement
American University of Beirut Synthesis Partnership has provided us with invaluable advice and guidance. We asked them to help us define and monitor a facility project that is important to our image. Deftly shaping the discussion of strategy and institutional identity, they also worked with us to determine the project scope, select the architect and contractor, review proposals and contracts, track costs and resolve misunderstandings. Our Design Committee is an experienced, sophisticated group of executives, but we could not have achieved our quality or cost objectives without the help of Synthesis Partnership. John Waterbury, President
The Wheeler School We did not begin with the intention of producing a strategic long-range plan, but we ended up with an absolutely splendid strategic plan... and a really amazing Ten-Year Plan.... [Synthesis Partnership] forced us to question what we might possibly have missed... to test all of our assumptions... and to decide what we wanted. William C. Prescott, Head of School The clarity and reassurance provided by the one-page summary of the Ten-Year Plan was the critical factor in the Board's authorization of an ambitious, aggressive building program. Michael Edwards, President, Board of Trustees The Ten-Year Plan economic model has been the one most useful element in guiding the entire capital campaign. Gary Monnier, Director of Development
Providence Public Library What I have appreciated most about Synthesis Partnership is that rather than taking the role of an outside expert, they have become our partner in a series of complex projects. They have provided me the assurance of knowledgeable support throughout processes of strategic analysis and planning, identity development, facilities assessment, and capital campaign planning.They work with the board, with the staff, with other consultants, and on their own to accomplish whatever is needed. Dale Thompson, Director
Women & Infants' Hospital Synthesis Partnership helped us to step back and take stock of how our facilities could do a better job of supporting our strategic objectives. The perspective they have given us on issues of identity, customer focus, and consistent design standards has been valued highly by executive leadership and clinical chiefs, as well as the planning and fundraising offices. Richard Kennedy, Vice President, Operations
Save The Bay We had a very high-powered group of corporate executives, managers, and academics charting our course of institutional change. We hired Synthesis Partnership to perform an economic feasibility study for our new venture, and to help us think about the facility issues. They offered us strategies to translate our goals and values into messages embedded into the facility. They have provided crucial elements in creating a destination attraction that puts our identity in the forefront. Marvin Ronning, Director of Program, Planning & Administration